Welcome to the Moraga Police Department
National Night Out
Held on Tuesday, August 7th, is a community-building event to promote police and community cooperation and neighborhood camaraderie to make neighborhoods safer, more caring places to live.
Anyone interested in organizing a National Night Out block party, ice cream social, potluck or other outdoor event to build neighborhood spirit and unity (the first defense against crime) should contact the Moraga Police at (925) 888-7055 or the Moraga-Orinda Fire District at (925) 258-4599 for more information.
Police and Fire units will visit each of the neighborhood groups and celebrate this important event.


Chief's Message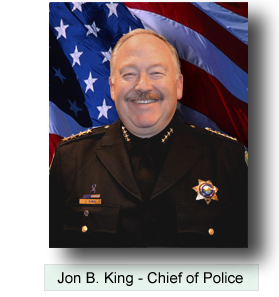 Welcome to the website of the Moraga Police Department. The members of the Moraga Police Department are dedicated to providing excellent service to the residents of and the visitors to Moraga, helping to instill a sense of comfort and security. Although Moraga is often thought of as a sleepy burg, it is a vibrant community filled with volunteerism, community activities and citizens dedicated to creating and maintaining an excellent quality of life for their families. We are blessed to be the home of St. Mary's College and include their many students and staff as part of our community. The Moraga Police Department is proud to be a part of and serve the entire Town.
I am proud to be your Chief of Police, having been appointed by our new Town Manager, who served as one of the original members of the Police Department and as our previous Chief. It is an honor to be selected to lead the long standing tradition of community service and problem oriented policing that have long been the hallmark of the Moraga Police Department. I appreciate the support of the many community members who have taken the time to reach out or simply stopped to introduce themselves and welcome me.
We will continue to engage with our community to learn firsthand of their needs and priorities. Please join us as we participate in community events and host our Coffee with a Cop gatherings. We have recently begun having lunch on campus with elementary and middle school students to get to know them better. Please subscribe to our Nixle.com feed, through which we provide important information about crime alerts, traffic problems and community activities.

Our website provides you with information about many of the services that we provide, including vacation house checks, security surveys of your residence, fingerprinting and a disposal location for old, unnecessary pharmaceuticals. Please take a few moments and explore. Of course, we are always interested in your suggestions for improvements.
The Moraga Police Department will continue to work to earn and maintain your trust as we work together with you to protect and serve our community. On behalf of our entire police department, if you are a visitor to our town – Welcome to Moraga! If you are a Moraga resident, thank you for your support!

"NIXLE" Moraga's Public Notification System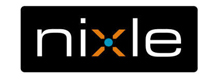 The Town of Moraga with "Nixle" provides our community real time
information that may be of interest. This service allows the Town to communicate road closure and
emergency information, press releases, and community event information quickly and easily. All Lamorinda area residents are encouraged to subscribe for this service, which is free other than data plan fees for mobile phones. The messages from the Town can be sent via text message, email, and over the web.
To subscribe, click on the link on the Town's website. It takes minutes to subscribe, so please register for this public notification service.
Free Gun Locks at MPD
The Moraga Police Department is proud to participate in Project Childsafe. A nationwide program whose purpose is to promote safe firearms storage practice among all firearm owners through the distribution of free gun locking devices. The program is supported by a U.S. Department of Justice grant (DOJ), the National Shooting Sports Foundation, and is a component of Project Safe Neighborhoods.
The gun locking device distributed in the Project ChildSafe program is a cable-style gun lock that meets the American Society for Testing and Materials (ASTM) current testing protocol standard (F2369-04). Cable locks require that many types of firearms be unloaded before the cable lock is installed, providing an extra level of safety.
To receive a free gun lock, stop by the police department during regular business hours (M-F, 9 a.m. and 5p.m.).
Pharmaceutical Disposal Bin Available in Police Lobby
In association with both the Central Contra Costa Sanitary District and the Central Contra Costa Solid Waste Authority, and with the approval of the US Department of Justice Drug Enforcement Administration, the Moraga Police Department offers a receptacle for expired or unwanted prescription drugs. The disposal bin is located in the lobby of the Police Department and can be utilized Monday through Friday between the hours of 9:00 AM – 4:45 PM.
To utilize this service, please take pills out of their containers and put them in a ziplock bag which is provided, then deposit the bag into the bin. All other items stay in their respective containers and put in ziplock bags. Creams go in separate ziplock bags away from liquids.
The goal of this service is to keep medications from entering our water system, which benefits everyone.
Just a reminder, MPD do not take sharps. Sharps can only be dropped off at Moraga/Orinda Fire Station 41 on Moraga Way.
Automated License Plate Reader Policy
Senate Bill 34 was recently passed by the California Legislature and requires that
each law enforcement agency that uses Automated License Plate Reader (ALPR)
equipment or data post their related policy on the Department website. Although the
Moraga Police do not currently operate any ALPR devices, we do utilize information
from ALPRs. You can review the policy here.