Welcome to the Moraga Police Department
Chief's Message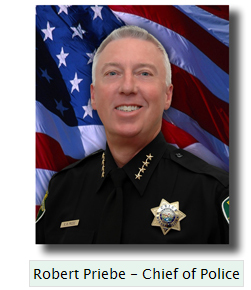 It is my pleasure to welcome you to our new web site. Please take some time to review the different areas, and please send any comments or suggestions to us. I will update this message periodically to keep you abreast of department activities and issues of public concern.
For those who may not know me, I am the last working original member of the Moraga Police Department. I was sworn in as a patrol officer on December 17, 1979 and will be celebrating my 30th anniversary with the department this year. Throughout my career I have worked every departmental special assignment, and have worked my way up the organizational ladder. I was assigned the interim Chief of Police position on December 18, 2008 to replace my good friend and former Chief of Police, Mark Ruppenthal, who was also an original member of our department. I was sworn in as permanent Chief of Police on April 22, 2009. This was a very special day for me since it was also my 31st wedding anniversary, and gave me the opportunity to honor my wife Tracy for all of her support and years of adjusting to my work schedule.
Read the Chief's entire message here.



"NIXLE" Moraga's Public Notification System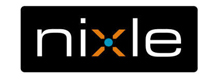 The Town of Moraga with "Nixle" provides our community real time
information that may be of interest. This service allows the Town to communicate road closure and
emergency information, press releases, and community event information quickly and easily. All Lamorinda area residents are encouraged to subscribe for this service, which is free other than data plan fees for mobile phones. The messages from the Town can be sent via text message, email, and over the web.
To subscribe, click on the link on the Town's website. It takes minutes to subscribe, so please register for this public notification service.
Free Gun Locks at MPD
The Moraga Police Department is proud to participate in Project Childsafe. A nationwide program whose purpose is to promote safe firearms storage practice among all firearm owners through the distribution of free gun locking devices. The program is supported by a U.S. Department of Justice grant (DOJ), the National Shooting Sports Foundation, and is a component of Project Safe Neighborhoods.
The gun locking device distributed in the Project ChildSafe program is a cable-style gun lock that meets the American Society for Testing and Materials (ASTM) current testing protocol standard (F2369-04). Cable locks require that many types of firearms be unloaded before the cable lock is installed, providing an extra level of safety.
To receive a free gun lock, stop by the police department during regular business hours (M-F, 9 a.m. and 5p.m.).
Pharmaceutical Disposal Bin Available in Police Lobby
In association with both the Central Contra Costa Sanitary District and the Central Contra Costa Solid Waste Authority, and with the approval of the US Department of Justice Drug Enforcement Administration, the Moraga Police Department offers a receptacle for expired or unwanted prescription drugs. The disposal bin is located in the lobby of the Police Department and can be utilized Monday through Friday between the hours of 9:00 AM – 4:45 PM.
To utilize this service, please take pills out of their containers and put them in a ziplock bag which is provided, then deposit the bag into the bin. All other items stay in their respective containers and put in ziplock bags. Creams go in separate ziplock bags away from liquids.
The goal of this service is to keep medications from entering our water system, which benefits everyone.
Just a reminder, MPD do not take sharps. Sharps can only be dropped off at Moraga/Orinda Fire Station 41 on Moraga Way.
Automated License Plate Reader Policy
Senate Bill 34 was recently passed by the California Legislature and requires that
each law enforcement agency that uses Automated License Plate Reader (ALPR)
equipment or data post their related policy on the Department website. Although the
Moraga Police do not currently operate any ALPR devices, we do utilize information
from ALPRs. You can review the policy here.